Greenville County | Be a Poll Worker | SC Info | Rock The Vote  

   Register Here               Cómo Votar  

VOTE411.org is your source for info about your candidates and ballot questions! Enter your address in the bottom-left corner of the page to find your polling place, build your ballot with our online Voter Guide and so much more.
With our Voter Guide, you can see the races on your ballot, compare candidates' positions side-by-side, and print out a "ballot" indicating your preferences as a reminder and take it with you to the polls on Election Day. Candidates often respond to League questions at different rates, so check back periodically during the election season. 
 Plus you can access:
voter registration forms and deadlines

voter qualification dates and ID requirements
absentee ballot information
absentee qualifications and in-person voting options
tools for overseas voters
contact information for your election
wording of referendums and ballot questions, as applicable
How do you find and use VOTE411.org? It's easy. Enter your address into the VOTE411 box in the left column of this website, then get started. Importantly, get ready to vote!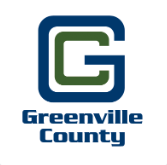 The Greenville County Board of Elections is at 301 University Ridge, Suite 1900. Greenville, SC 29601.  The phone number is 864.467.7250
Residents may go to this location to register, vote by absentee, or receive voting/election information. 
Be a Poll Worker!
Greenville County needs poll workers for elections being held between now and November. This is a paid position funded by the county. You must attend a 3-hour training session, which is online, prior to the election and work from 6 a.m. until approximately 8 p.m. on election day. (You must work the entire day.)  Anyone who is 16 years of age or older is eligible to be a poll worker.
We must have poll workers to have elections. Unless new poll workers step up to serve, we expect counties will have to close and consolidate polling places, which can cause large crowds and longer lines for voters.
Get more information here


Check your voter registration, polling place, get election dates and review ID requirements for voting in South Carolina.
Information about South Carolina elections with links to other resources, such as County websites.

Find information on youth and young adult activities, links to how to register, and information on voting as a student in your college town.